Appointments And Emergencies
Making an Appointment
If you ask us for an appointment, we will try to offer you one as soon as possible at a convenient time. You can make an appointment 
by phoning 01642 677727 or you can call in to the practice during our opening hours as below:
(Normal practice hours: Mon-Thurs, 9.00 am – 5.30 pm, Fri 9.00 am – 5.00 pm) 
If you qualify for free treatment under the NHS, evidence of your exemption must be provided.
If you pay towards your NHS treatment you will pay one of three bands and prices from 1st April 2017 are:-
Band 1    £20.60
This covers an examination, diagnosis (eg X-rays), advice on how to prevent future problems, a scale and polish if needed, and application of fluoride varnish or fissure sealant.

Band 2    £56.30
This covers everything listed in Band 1 above, plus any further treatment such as fillings, root canal work or if your dentist needs to take out one or more of your teeth.

Band 3    £244.30
This covers everything listed in Bands 1 and 2 above, plus dentures, crowns and bridges (where clinically necessary).
Our normal procedure is to receive payment before treatment is carried out. The total payment should be paid on or before treatment is completed.  We accept payment by cash or credit/debit card.  We are registered with Trustwave, to ensure that your credit card information is secure.
Private Treatment 
As well as NHS treatment we offer a range of private treatment not available on the NHS:
- More advanced cosmetic treatment 
- Philips Zoom Home Whitening Kits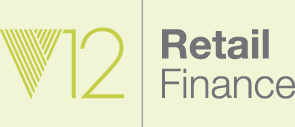 Interest free credit is also available from V12 Retail Finance for treatment of £250 or more, providing you meet the qualifying criteria.  Ask our reception staff for further information.

Recalls
At the end of your course of treatment, your dentist will discuss with you when you will need to see a dentist again. NHS dentists now follow guidelines issued by the National Institute for Health and Clinical Excellence (NICE). This means you will attend as often as is needed to keep your teeth and gums healthy and may no longer need a check-up every six months.  Your next visit can be arranged before you leave the Centre and a text message reminder can be sent to you.
Cancellations
If you are unable to keep your appointment please let us know as soon as possible so that we can give the appointment to someone else. 
Missed appointments waste NHS time and deny other people in need. If you regularly miss appointments and give less than 24 hrs notice, we may not be able to complete your treatment or offer you NHS care in the future.
If you fail to attend an appointment, the Practice may contact you to ask if you wish to continue treatment and your treatment plan will be terminated if you do not return to finish your course of treatment, resulting in paying patients having to pay for a new course of treatment.
If you regularly miss appointments we may not be able to complete your treatment or offer you NHS care in the future.
Patients with a poor attendance history are considered to be occasional patients and may be offered Emergency NHS treatment only.
Urgent Treatment 
If you need to be seen urgently, telephone the Practice as early in the day as possible. We will do our best to arrange for you to be seen. Appointments are reserved each day for urgent treatment.
If you require emergency treatment we can treat you initially for £20.60
Out of Hours Service 
Emergencies out of normal Practice hours – Telephone  111
If you need dental advice please visit the NHS Choices website
Patients' Responsibilities
We ask that you treat our dentists and staff with respect and courtesy.  We will always endeavour to meet your needs but require understanding if this is not possible.  We will not tolerate verbal or physical abuse and may refuse services to any person who does not observe common standards of courtesy.
Complaints Procedure
We hope that any concerns can be sorted out easily and quickly at the time that they arise.  If for any reason it is not possible to do that, then complaints should be addressed to the Practice Manager, Sue Spence, who will ensure that your concerns are dealt with promptly.   A copy of our complaints procedure is available upon request.