Links to other Dental Sites and Information

The General Dental Council (GDC) is an organisation which regulates dental professionals in the United Kingdom.  All dentists, dental nurses, dental technicians, dental hygienists, dental therapists, clinical dental technicians and orthodontic therapists must be registered with them to work in the UK. 
Their purpose is to protect the public by regulating dentists and dental care professionals in the United Kingdom.

The GDC aims:
to protect patients

to promote confidence in dentists and dental care professionals

to be at the forefront of healthcare regulation
Our Dentists, Hygienist and Nurses are registered with the GDC and all adhere to the rules governing the profession – the GDC's Standards for Dental Professionals, which can be found by clicking on their logo above.

The Care Quality Commission regulates Primary Dental Care for both private and NHS services and up-to-date information is available on their website from their assessments as to whether government standards are being met.  Our CQC Provider ID is 1-153006544 and registration details can be obtained by clicking on the above link or by:
Calling the National Customer Service Centre on 03000 616161    or
Writing to:
CQC National Customer Service Centre
Citygate
Gallowgate
Newcastle upon Tyne
NE1 4PA

BDA Smile is the independent dental advice site for patients by the British Dental Association, a national voluntary professional association for dentists.  BDA Smile has easy to use sections for Infants and Children, Teenagers, Adults and 50+.

NHS CHOICES is the online 'front door' to the NHS. It is the country's biggest health website and gives all the information you need to make choices about your health, including dental services in your area. A translation tool is available to view the site in alternative languages.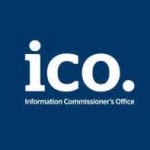 The Freedom of Information Act 2000 allows you to access your personal information held by us.  Requests should be made in writing to the Practice Manager, Julie Porter.  An administration fee may be charged.

The practice is a member of the British Dental Health Foundation (BDHF), which is an independent charity that works to improve the standards of oral healthcare.  You can access educational material to increase awareness of maintaining better oral health.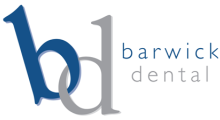 The practice uses Barwick Dental Services for our lab work.  Their web site has a 'Patient Information Area' to help you understand what is involved in the process of the different types of work which you may receive from your dentist, such as dentures, crowns, bridges, veneers.
You can also receive a 'Patient Certificate of Conformity' with all work from Barwick Dental Services, if requested from your dentist.